University of Namibia launches renewable energy generation project
During his keynote address, Prof. Kenneth Matengu, UNAM Vice-Chancellor, expressed his enthusiasm for the project and its implications for the University's energy consumption. He highlighted the project's alignment with the goals set forth in the National Development Plan 5 (NDP 5), stating, "One of the means to achieve these outcomes according to NDP 5 is to incentivize higher learning and research institutions to intensify ongoing research and technology development in the energy generating sector."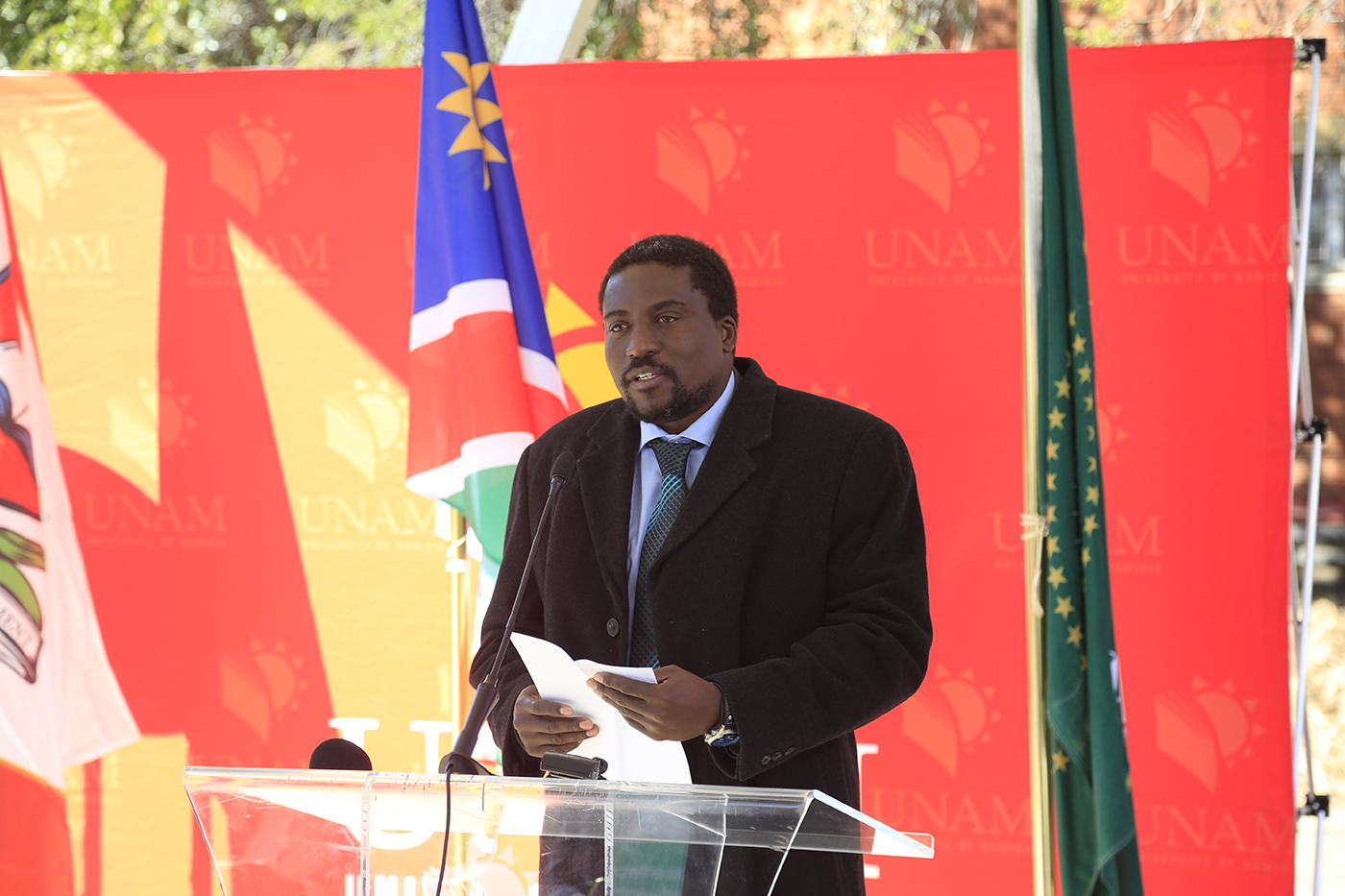 The Renewable Energy Generation Project features photovoltaic solar power generation plants with a total capacity of 3.4 Megawatt peak (MWp). These plants utilise solar energy to produce electricity, which is then synchronized with the existing electrical grid, creating a grid-tied system. Additionally, battery systems are incorporated to reduce electricity demand peaks. The use of rooftop and car parking space for solar panels represents an innovative approach to maximizing limited space while maintaining aesthetically pleasing campus designs.
Norbert Dörgeloh, CEO of Alensy Holdings and Public Officer of Inceptus Energy, commended the University for its vision and initiative in partnering with the private sector to drive innovation. He stated, "The project showcases how the private sector and public sector can work together successfully, to benefit both sides. Investment was raised by the private sector to benefit UNAM, without any public expenditure requirement." Dörgeloh also highlighted Namibia's favourable electricity regulation framework, which supports the investment and implementation of alternative energy solutions.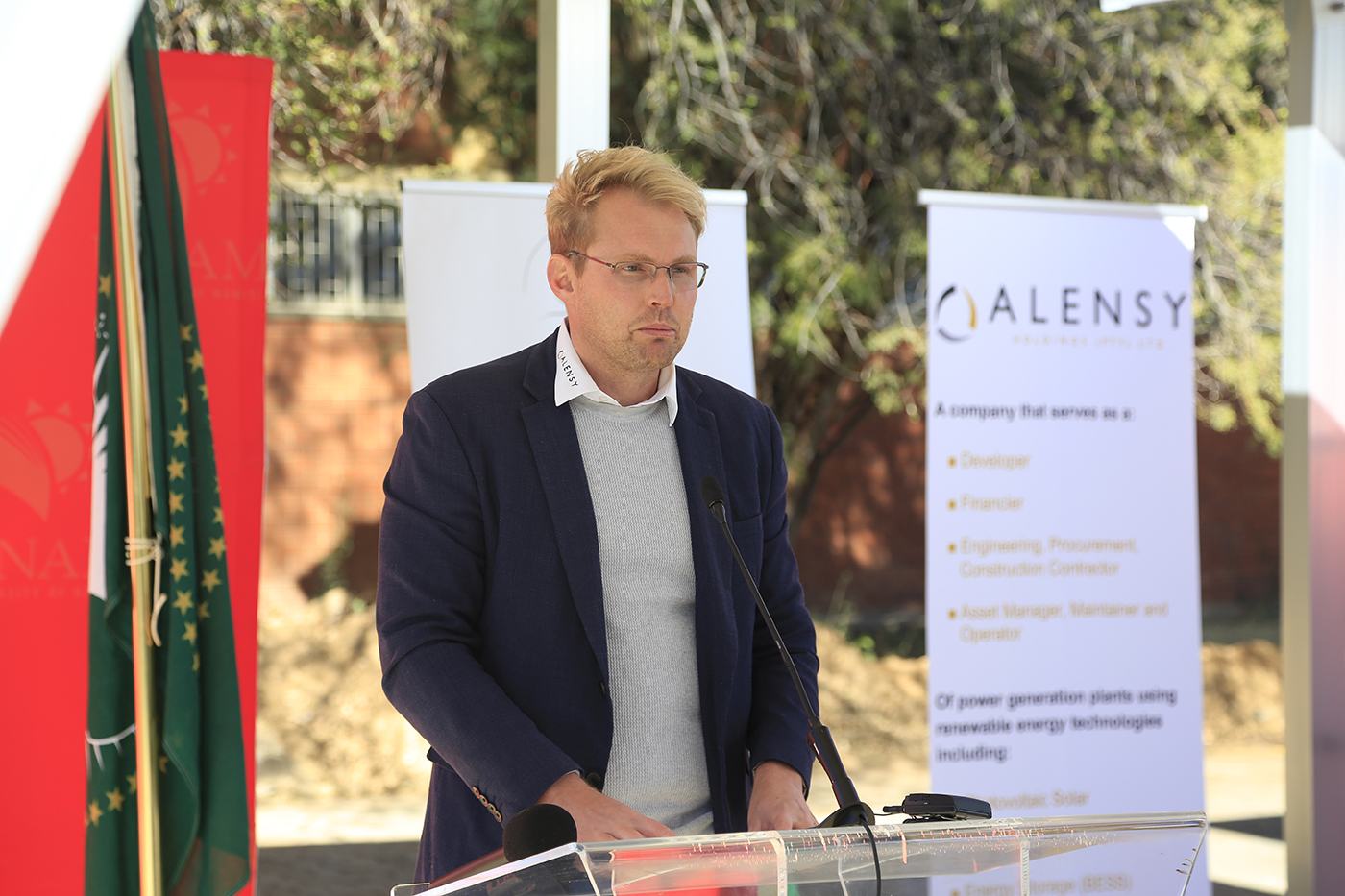 Cheaper electricity and reduced carbon footprint
The Renewable Energy Generation Project is anticipated to reduce UNAM's carbon footprint by avoiding approximately 3,900 tons of carbon emissions annually. It will also lead to significant financial savings, with electricity costs projected to be at least 40% cheaper than the current utility rates. Moreover, the project will reduce the University's connection capacity from 6.8 MW to 2.8 MWp, resulting in a total annual saving of about N$12 million.
Ms Kukuluntu Angula, Deputy Chairperson of Inceptus Holding, expressed her gratitude to UNAM and all stakeholders involved in the successful implementation of the project. She highlighted the project's importance in achieving a greener and more sustainable future for Namibia, saying, "This project is not just a milestone for UNAM but also a significant step towards a greener and more sustainable future for Namibia." Angula emphasized the collaborative efforts between Inceptus Holding, Alensy Commercial, and UNAM in bringing the project to fruition.
The Renewable Energy Generation Project reflects UNAM's commitment to sustainability and its contribution to Sustainable Development Goal 7: affordable and clean energy. By investing in renewable energy, UNAM not only reduces its reliance on non-renewable sources but also sets an example for other institutions and industries in Namibia.